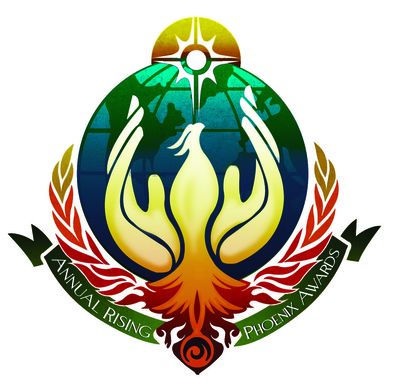 The Rising Phoenix Awards

Our mission: To inspire and facilitate positive change at the personal and community levels


2016 Evaluators
All nominations will be carefully reviewed by our screening committee and the top twelve finalists will be considered fairly by our panel of seven respected and reputable evaluators to determine which will be the award winners for 2016. The evaluator panel currently includes the following individuals:
---
---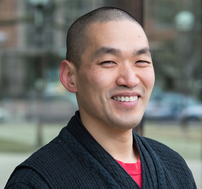 Master Sang Kim
SUN SHEN Founder and Lineage Holder

Master Kim is an engineer, Christian Mystic and inheritor of Master Gabriel Chin's Yang Style Tai-Chi lineage. In 2002 he founded the SUN SHEN Lineage, which is a synthesis of these ancient spiritual traditions and a modern scientific approach. Originally from Korea, he has been practicing Martial Arts, cultivation methods and healing in various systems for more than 30 years and teaching since 1992. He lives in Ann Arbor, Michigan, with his wife and 3 children.
---
---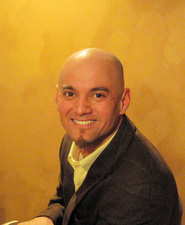 Cal Loo
Founder & Executive Director
The Intentional Living Collective
Callan (Cal) is a Michigan resident and something of a serial Social Entrepreneur – being a co-founder and executive director/president/leader of local organizations Intentional Legacies, The Intentional Living Collective, The Rising Phoenix Awards, and Conscious Rites. All of his companies and programs are connected by a single thread – the intention of helping people really know themselves well and lead heart-centered lives that are aligned with their core values. The Intentional Living Collective, which as filed for nonprofit status, is an organization on a mission to provide resources and programs for learning, growth, inspiration, and hope to the Community, and to facilitate collaboration between Community members for deeper connections and greater impact.

Cal is a huge outdoor enthusiast and enjoys camping, hiking, fly fishing, competitive volleyball, boating and spending quality time with his family and close friends.
---
---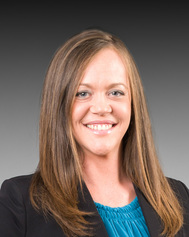 Brooke Parrish
Private Banking Officer, Ann Arbor State Bank

Brooke is the Private Banker at Ann Arbor State Bank with 13 years of local banking and consumer and commercial lending experience. She is a volunteer and board member for the Cancer Support Community of Greater Ann Arbor, a committed supporter of the Humane Society of Huron Valley and Ele's Place. Brooke believes in old fashioned personal customer service. She strives to surround herself with well intentioned people who share her vision in bringing goodness to the world. Brooke resides in Ann Arbor with her husband, daughter and 2 beloved pups.

---
---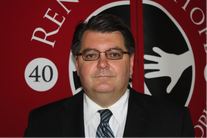 Steve Ragan
Senior Vice President for Development and External Relations, Southwest Solutions

​Steve is responsible for leading development, communications and marketing, government relations, and volunteer programs at Southwest Solutions. He is also a senior advisor for the Make it Right Foundation and a Principal and Consultant for The Development Group. Ragan formerly was Chief Development and External Relations Officer at Focus: HOPE. Before that he was Director of Development & Government Relations at the Make It Right Foundation, an organization that was founded by actor Brad Pitt to rebuild the Lower 9th Ward in New Orleans that was demolished by Hurricane Katrina. He also has held fundraising leadership roles at the Detroit Symphony Orchestra and Lawrence Technological University.
---
---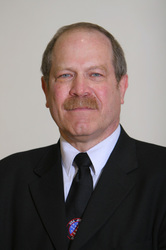 Neil Simon
Founder and CEO of The Leadership Forward Group

Neil, an evaluator and screener for the 2014 and 2015 Rising Phoenix Awards, is the founder of the Business Development Group, an enterprise organization. He has over 35 years of experience working with organizations and individuals to improve performance through enhancing Intellectual Capital. His work focuses on strategy formulation, organizational leadership, strategic change, and tactical implementation. He has extensive experience in coaching organizational leaders ranging from the boardrooms and executives through management and supervision. Neil is an entrepreneur of and has leadership roles in several organizations including, which are part of Organizational Ownership, Incident Mitigation, and S&A Associates. He is Executive Director of Michigan Judo Development Association, Inc., Judo Affiliates of Michigan, Inc., and of Konan Judo Association. He is former Treasurer and former President of United States Judo Federation. He is President and head instructor of Shojin Judo, Inc. Mr. Simon sat on the Board of Visitors for Wayne State University College of Nursing where he was Chairperson of the Strategic Planning Committee
---
---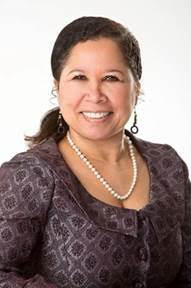 Dr. Celia Williamson

Ph.D., Director
She founded the first anti-trafficking program in Ohio in 1993. She has completed 9 studies, 17 articles/reports, and edited 2 books on sex trafficking; & she has received federal funding from 2002 to 2012 to conduct research in this area. Additional accomplishments include: founding the annual International Human Trafficking, Prostitution, and Sex Work conference in Toledo; founding the Lucas County Human Trafficking Coalition; she sits as chair of the Research & Analysis Subcommittee for the Ohio Attorney General's Human Trafficking Commission; and is an Editorial Manager for the Journal of Human Trafficking. And most recently, she opened the Human Trafficking and Social Justice Institute in 2015 to further the mission of combating human trafficking & supporting victims of this crime through research, education, and engagement.
---
---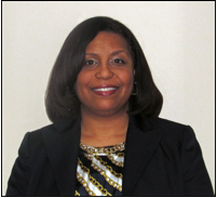 Tahirih Ziegler
Executive Director, Detroit Local Initiatives Support Corp.
Tahirih is the Executive Director of the Detroit Local Initiatives Support Corporation (LISC). Since 2010, Ziegler has lead a team that facilitated LISC investments in excess of $74.8 million in grants, loans, and national resources into Detroit neighborhoods. With over 25 years of community development experience, Ziegler honed her skills by rising through the ranks of LISC.
Prior to joining LISC, Ziegler was a Construction Manager for six years with a NeighborWorks nonprofit organization. She was introduced to community development through AmeriCorps. Ziegler serves as the Chair of the Detroit CDFI Coalition, is a member on the PNC Community Advisory Committee, the Urban Partnership Bank Advisory Board and the Metro Matters Board. In 2016 Ziegler was recognized as one of the Most Influential African-American Women in Metro Detroit and was selected as one of Crain's Fifty Names to Know in Real Estate. Ziegler earned a Masters of Public Administration in Nonprofit Leadership at Western Michigan University as well as a Bachelor of Science in Construction Management from Michigan State University.
(
http://www.lisc.org/detroit/who_we_are/detroit_lisc_staff.php
)
---