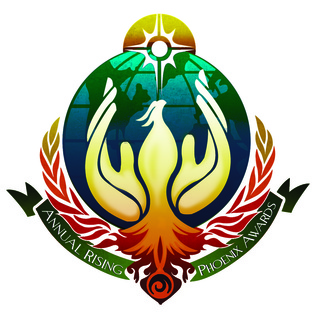 The Rising Phoenix Awards

A community of change agents coming together
to celebrate personal transformation and community service


Fuel the Phoenix: 2015 Rising Phoenix Award Crowdfunding Campaign
On Weds Sept. 23rd we kicked off a 6-week crowdfunding campaign to raise $25,000 to fund an excellent awards program in 2015 and to lay the foundation for expanding the program to a statewide, then regional, and then nationwide initiative to recognize and inspire people all across the nation. This is the third year for the Rising Phoenix Awards. To date, this effort has been primarily bootstrapped, with resources primarily coming from volunteers and internal sources. We wish to move the awards program into one that is self-funding, sustainable, and supported by the larger community that benefits.
Please consider supporting us in this, you can get more info and make donations to the campaign
here
. Thank you!
For your awesomeness, we have some excellent perks waiting for those who support what the awards do and what they stand for.
Excellent opportunity for sponsorship visibility for you or your organization!
Receive free tickets to the awards banquet!
Receive personal legacy planning kits from Intentional Legacies!
Attend Life Transition Zone workshops for free!
Receive a beautiful Rising Phoenix Awards mug!