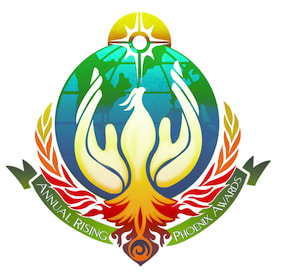 Get Involved! The Rising Phoenix Awards are enabling a community of change agents to come together to recognize and celebrate great acts of community service and to inspire others to join in. We have a growing team of awesome people working hard and having fun running this unique awards program. You can join the team by filling out the form below:


---
Our current team of volunteers includes: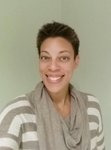 Hillary Carpenter -
Sponsorship development and community involvement team lead. Hillary is currently a Client Program Coordinator and she is looking forward to putting her background in education, sales, business development and technology to good use in her first year on the Rising Phoenix Awards core team. Hillary discusses why she joined the Rising Phoenix Awards in this brief video
bit.ly/2cFC4xz
.
---

Cal Loo -
Rising Phoenix Awards program co-founder, team lead, lead for marketing and outreach committees. Cal is the owner and co-founder of Intentional Legacies, where he has helped people find peace of mind, balance, and personal growth while navigating life's big transitions. He has also recently launched an intentional rites of passage organization called Conscious Rites. When he is not busy expanding his own businesses, Cal is a business development consultant to global high tech companies. He also manages to enjoy camping, fly fishing, competitive volleyball, boating and spending quality time with his family and close friends. Cal discusses why he started the Rising Phoenix Awards in this brief video
http://bit.ly/2cRG5lG.
---

Leah Myers - Graphic designer and style lead. Leah Myers was a 2013 Soaring Phoenix of the Rising Phoenix Awards program. You can read her full story in the Past Nominees section.

---

Kari Ramirez -
Rising Phoenix Awards marketing lead. Kari joined the Rising Phoenix Awards in 2014 and has encouraged growth to the Northwest Ohio area, where she lives and works as a law firm Marketing & Operations Manager. In addition to volunteering her time and skills to the Rising Phoenix Awards, she also is a member of the InSite Committee of Venture Bound, a collaborative employment program between Bittersweet Farms and the Great Lakes Coalition for Autism. Kari discusses why she joined the Rising Phoenix Awards in this brief video
bit.ly/2chu70M.
---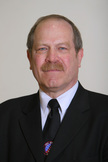 Neil Simon -
Rising Phoenix Awards program co-founder & co-lead for evaluation process & tools committee. Founder & President of the Business Development Group, Neil has over 35 years of experience working with organizations & individuals, nationally & internationally, realizing Intellectual Capital, focusing on organizational leadership, strategic change, & tactical implementation. He has published over 170 articles in business, clinical, health care, & sports journals, & is a peer editor for the Journal of Emergency Management. Neil holds a M.A. degree in Educational Psychology from Eastern Michigan University, conducted his post graduate studies at the Fielding Institute in Santa Barbara, California, & now teaches graduate school for Western Michigan University in the Masters of Public Administration degree program. Neil explains why he is excited for the Rising Phoenix Awards in this brief video
bit.ly/2cFCELB
.
---

(use the back arrow to return to the previous page)