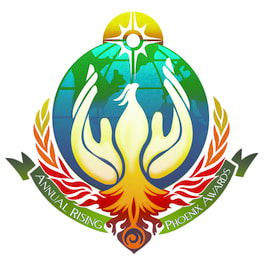 The 2013 Rising Phoenix Awards
Congratulations to the 2013 Finalists Freddie J Harris, Jodi Lanning, Leah Myers, and Kathy Squiers!

Special congratulations to 2015 Phoenix Prime Jodi Lanning and to Soaring Phoenixes Freddie J Harris, Leah Myers, and Kathy Squiers.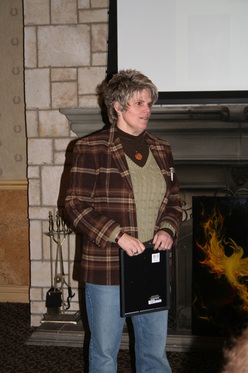 2013 Rising Phoenix Prime Jodi Lanning
"Always see your part in every emotion, add acceptance in your heart, accept people, place and things for what they are and always bring the focus back to you, your actions and your attitude. Let go of the things that hold you captive from living in the day. … Take 100% responsibility for your life, the good and the bad."
Sure, it's easy to give advice – but 2013 Rising Phoenix Awards finalist Jodi Lanning doesn't just give advice; she has lived it since the day in 2009 when, after losing almost everything, Jodi made the courageous decision to face her alcoholism and get sober.
From living with nothing but a mattress, a kitchen table and an Internet connection in a foreclosed home to the owner just four years later of a small business that has touched lives as far away as Haiti, Jodi's story is one you'll want to carry in your heart.
Click here for her full story.
---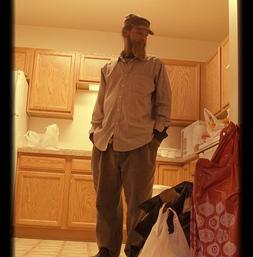 2013 Soaring Phoenix Freddie J. Harris
"Art has saved my life," said Freddie J. Harris, who struggled with a learning disorder and depression which ultimately led him to spend twenty-five years of his life homeless. With the help of several friends and the Detroit nonprofit
Southwest Solutions
(
http://www.swsol.org/
), Freddie rebuilt his life, moved into an apartment, and started
http://freddiejharris.wix.com/fjhoriginalart,
a website to sell his work and "...find out if my art is something that others appreciate."
On a very sad note, Freddie passed away on January 14th, 2014. He was excited about winning this award, which was received on his behalf by his friends at Southwest Solutions
. Freddie was a brilliant artist, and his story is a true work of inspiration that lives on.
Click here for his full story
.
---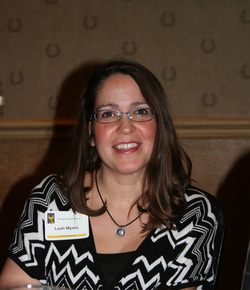 2013 Soaring Phoenix Leah Myers
What is safety, and where does it come from? After witnessing the horrific death of a friend when she was just eight years old, Leah Myers went on to do everything "right" – only to find that the marriage, the house and the two cars in the garage may have been a fortress, but it was an empty one. After letting go of everything she thought would make her safe, today Leah is the founder of the
Self Works
intentional community and of
Earth, Heart & Design
, a graphic design business through which she also plans to offer creativity classes.
Leah's story
is a fantastic example of what can happen when we start finding our security where it actually lives – in our own hearts.
Click here for her full story.
---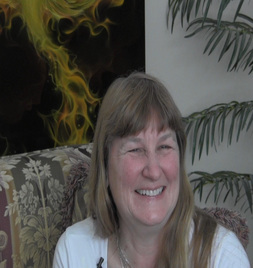 2013 Soaring Phoenix Kathy Squiers
"I was loved as a child, I just wasn't protected," says Kathy Squiers. Raised by a single mom with a bohemian lifestyle, Kathy moved more than forty times and survived an experience of sexual abuse before growing up, getting married, and trying to do everything "right" – creating the stability she lacked as a child.
But after a divorce, remarrying – and losing the love of her life and her mother right on top of each other to fatal illnesses – Kathy has faced her old feelings of depression and despair and has created a place for artists and spiritual seekers to relax, create, and renew themselves:
The Sylvan Run Sanctuary
(
http://sylvanrunsanctuary.com
) in Chelsea.
Kathy's story shows what's possible when we let go and give ourselves to love.
Click here for her full story.
---
Click Here to Read the Press Release Announcing The 2013 Winners



(use the back arrow to return to the previous page)