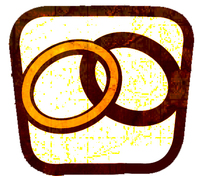 Weddings and Unions
As certified, non-denominational officiants we're excited to work with you to create and deliver custom, personalized ceremonies to celebrate the joyous moments in life! We'll work with you every step of the way to set your intentions, create your unique ceremony, coordinate with other professionals, and deliver a memorable ceremony that allows you to shine your inner lights most brightly. We honor and respect all spiritual, religious, and non-traditional beliefs and perspectives.



For photos of some of our recent customized ceremonies see below.

---
Justin and Rindy Kolic, September 2012

"Thank you Cal for playing such a special role in our wedding! We are so grateful that we could have such an awesome person marry us. You did a terrific job with the ceremony, it was beautiful and spoke directly to our hearts! Thank you again, Justin and Rindy Kolic"

Mike and Laura Langworthy, October 2012

"We could not have asked for a more enjoyable wedding. Your ideas made the wedding something that people are still talking about. You certainly went above and beyond to make sure it was a magical day. We honestly could not have asked for anything more." - Mike Langworthy


The fees for our officiant services begin at $250 and vary depending on the complexity of arrangements and travel required. We are flexible and may be available on short notice. For more information or to schedule services, please call 734-660-8622 or use the "contact us" form provided on the main menu.