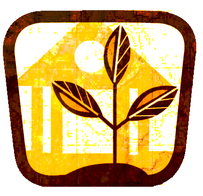 Business Legacy Planning
Fulfilling Your Life's Purpose
Through Your Business
---
BUSINESS LEGACY PLANNING
by Intentional Legacies and The Business Development Group
Living authentically may involve starting or owning a business through which your own personal wishes, intentions, and plans can be fulfilled. In Business Legacy Planning we offer experienced business startup services as well as planning tools to help ensure your personal legacy will be fulfilled through your business. Whether starting a new business to fulfill your life's purpose or making plans to ensure your existing business fulfills your vision with or without you, a well-prepared Business Legacy Plan is very important.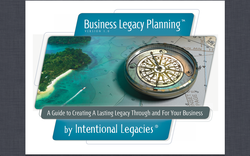 Business Legacy Planning
Tools and Services.

We offer business legacy planning tools, workshops, seminars, and coaching services from Callan (Cal) Loo and Neil Simon. Cal is the founder and President of Intentional Legacies, a 23-year veteran of high-tech business development, a business legacy coach, a certified Celebrant, and a certified Legacy Coach. Neil is the owner of the Business Development Group, a business transition coach, and he has been a successful independent business coach for over 30 years. Our Business Legacy Planning Guide (pictured) is in development and will be available for sale soon, so stay tuned!

---
We specialize in helping you navigate the following business transitions:
- Starting Your Business
- Business Strategy
- Business Development
- Leadership Development
- Succession Planning
- Partnering Strategies
- Leadership Transition
- Business Valuation
- Exit Planning
- M&A Consulting
For more information or to schedule services, please call 734-660-8622 or use the "contact us" form provided on the main menu.