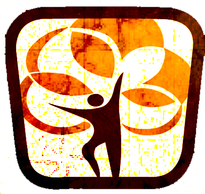 Life Celebrations
"When I die I want someone to throw a party to celebrate my life, not sit around crying because I'm gone!"
A growing number of people feel that way, yet traditional funeral services don't feel much like a party or celebration. We'll help you plan, organize, and document a life celebration for yourself or a loved one that will leave a lasting impression on your loved ones. You'll specify the details including venue, atmosphere, music, imagery, food, and ceremony that best capture your essence. A well-planned life celebration best conveys your life story and saves your loved ones the huge stress normally felt when planning a funeral under terrible stress with very little time to do it in.
Think of it as something like a wedding plan for the end of your life, prepared with and delivered by a certified Celebrant!
​
Whether you're interested in a conventional funeral, a simple cremation, a home funeral, an earth-friendly "green" burial, or something in between we'll help you understand your
options
and make it part of your Personal Legacy Plan.
---


The fees for our celebrant services begin at $250 and vary depending on the complexity of arrangements and travel required. We are flexible and may be available on short notice. For more information or to schedule services, please call 734-660-8622 or use the "contact us" form provided on the main menu.