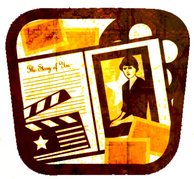 The Story of YOU

"The only person that can possibly know and tell your entire life story is you. If you don't tell it, who will? And what would they say?"


---
As part of your personal legacy plan and/or life celebration plan, our PhotoStory of YOU and VideoStory of YOU offerings are excellent ways to pass along important family and personal information to your heirs. Most people in your life now only know a part of your story, and these services help show people the bigger picture of your life so they know and appreciate the whole you. We'll work with you to collect photographs of important people, places, and times in your family and personal story that visually tell your life story and use them to share that story for all to see.

In our PhotoStory of YOU offering we use your photos to create a nice 24x36 printed poster on backing board sharing your life story with your loved ones and guests.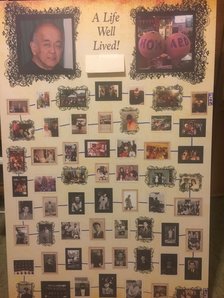 ​In our VideoStory of YOU offering we create a 5 to 10 minute video stream of your life story using your photos, and you choose to either select background music for the video or create audio recordings of you sharing relevant information about the pictures.

The cost of each of these offerings will depend on the number of pictures you select and the amount of time spent with you creating the products. For about 50 photos the PhotoStory and VideoStory services start at $249. We can also digitize your photos for a reasonable fee, if needed.

For more information or to schedule services, please call 734-660-8622 or use the "contact us" form provided on the main menu.