Personal Legacy Planning

Personal Legacy planning is a way to pass forward the things you've earned in this life - including your possessions but more importantly also your wishes, wisdom, values, and perspectives. Like leaving a traditional ethical will (but better) using our tools and services make this effort as simple and complete as possible, and the act will bring you peace of mind knowing you've taken care of those you love and that your personal legacy will pass forward.


Personal Legacy Planning Tools and Services

We offer easy-to-use legacy planning tools, optionally combined with legacy coaching services to help you define, document, and communicate your personal legacy plan. Click
here
for more information.
---
Life Celebration Planning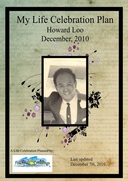 We'll help you plan, organize, and document a life celebration that will leave a lasting impression on your loved ones. Think of this as a party thrown on your behalf to celebrate the life you've lived, instead of or in addition to a traditional funeral ceremony. Click
here
for more information.
---
The Story of YOU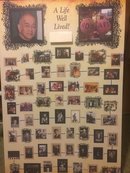 Our PhotoStory of YOU and VideoStory of YOU offerings are excellent ways to pass along important family history and information about your life to your heirs. We'll work with you to collect photographs of important people, places, and times in your family and personal story that visually tell your life story and use them to share that story for all to see. Click
here
for more information.
---